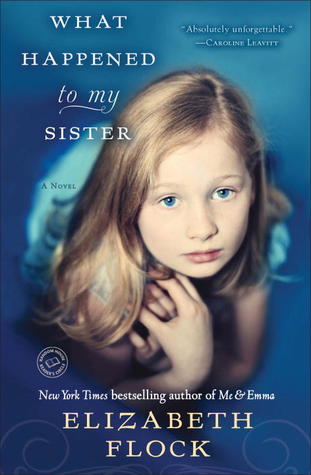 Title:
What Happened to my Sister
Publisher:
Ballantine Books
ISBN#:
0345524438
Synopsis:


From the author of Me & Emma comes a dazzling novel of two unforgettable families bound together by their deepest secrets and haunted pasts—perfect for fans of The Secret Life of CeeCee Wilkes and The Book of Bright Ideas.
Nine-year-old Carrie Parker and her mother, Libby, are making a fresh start in the small town of Hartsville, North Carolina, ready to put their turbulent past behind them. Violence has shattered their family and left Libby nearly unable to cope. And while Carrie once took comfort in her beloved sister, Emma, her mother has now forbidden even the mention of her name.
When Carrie meets Ruth, Honor, and Cricket Chaplin, these three generations of warmhearted women seem to have the loving home Carrie has always dreamed of. But as Carrie and Cricket become fast friends, neither can escape the pull of their families' secrets—and uncovering the truth will transform the

Chaplin's

and the

Parker's

forever.
Look for special features inside. Join the Circle for author chats and more.
My Review:
The two unforgettable families being bound by deep secrets and haunted. What Happened to my Sister has a few twist and turns that make you want to either run as far as you can away from these two families or turn and help to find out what really has happened to

the character Carrie Parker sister.
Secrets, mayhem, Carrie is on a mission and heaven help the ones that get in her way.

And t

he two famil

ies are right behind.
Author Elizabeth Flock knows how to spin a tale that makes you want to continue to read all the way to the end. I enjoyed reading the whole book with the fe

w

exceptions that were just a little slow.
So with out giving any thing away I will give this book the Breath of Life rati

ng of:
Disclosure: I did not receive the above book in exchange for my honest opinion and or review. But the Opinions are my own and yours may differ.
About the Authors: