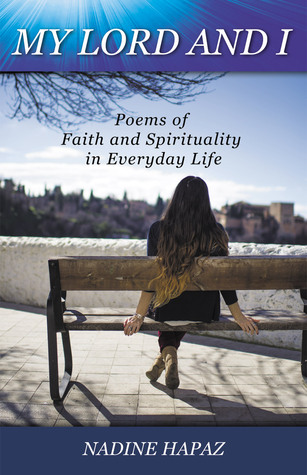 Title:
My Lord and I
Publisher:
Wasteland Press
ISBN#:
9781600479
Synopsis:




A compilation of traditional verse and free verse that reflects love and reverence for God while celebrating a close walk with Him. They foster quiet moments of reflection and a heightened awareness of the Lord's presence. Their winsome and gracious thoughts and images are an invitation to draw closer to Him.
My Review:
I had not read many poetry books in several years, but when I was asked to read MY LORD AND I by author Nadine Hapaz it was a pleasure. Not only was there a filling of worship and praise to the Lord there was amazing writing. The book was 37 pages of wonderful words placed within the front and back cover.
I am so happy that I agreed to read this poetry book. It will be a part of my praise and worship shelf from now on.
For the reasons above I will be giving this book and author a Breath of Life rating of:
Disclosure: I did receive the above book in exchange for my honest opinion and or review. But the Opinions are my own and yours may differ.
Nadine Hapaz drew inspiration to write poetry from a CUNY English professor who kindly read and critiqued many of her early poems. She later studied at the New School for Social Research in poetry workshops taught by an award-winning poet. Nadine's writing has been featured in denominational newsletters and online magazines. She lives in vibrant New York City, where she enjoys exploring its unending possibilities.