On My Wishlist is a weekly meme that allows us to share the books we haven't bought yet but are waiting to be bought and devoured. If you are anything like me then your wishlist is getting longer by the day! If you would like to take part and have your own 'On My Wishlist' post then you can more info
here

. (This post was inspired by the fab In My Mailbox by Kristi at
The Story Siren

)
My on My Wishlist includes books that are older and already out, or brand new. Today I am bringing you Three books that I am dying to read and get for my book shelves.


So lets see what we have here this week.. I well update when I get these books.
Treha Langsam is a mysterious young woman who has fallen through the cracks, much like many of the elderly people she works with at Desert Gardens Retirement Home. But Miriam Howard, director of the facility, sees her extraordinary gift and untapped potential. Treha is a whisperer of sorts, calling those who have slipped into dementia back to a life of vibrant, if only temporary, clarity.When Treha's and Miriam's stories intertwine with a documentary team looking for stories of the elderly, Treha's gift is uncovered, and the search begins for answers to the mysteries of her past. As their paths converge, each person is forced to face the same difficult question: "What if this is as good as my life gets?"An uplifting, human tale of an ordinary woman with an extraordinary gift.
______________________________
Five years ago, Keelyn Blake's stepfather took her family hostage, raving about Lucent, a being who forced him to commit unspeakable acts. Some of the family made it out alive; the rest did not. Even Lee Watson, the best of SWAT, failed to overcome the man's delusions and end the standoff peacefully.
Now, Lucent is back-- and he's no hallucination. He has kidnapped Keelyn's niece, and although Keelyn is estranged from her half-sister, Raven, she feels compelled to save what little family she has left. But Raven is nowhere to be found, and when others involved in that fateful day start dying under mysterious circumstances, Keelyn wonders if she and Lee-- and their budding relationship-- will surive.
Poison follows Proof in the Bloodline trilogy with another rollercoaster plot that makes it an irresistible adventure for all suspense fiction fans.
_________________________________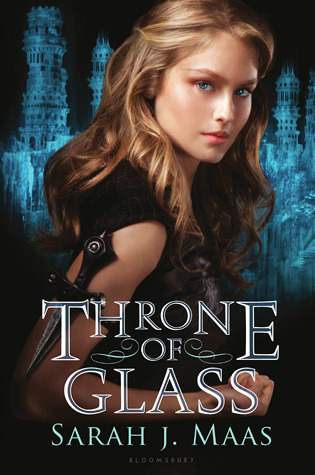 After serving out a year of hard labor in the salt mines of Endovier for her crimes, 18-year-old assassin Celaena Sardothien is dragged before the Crown Prince. Prince Dorian offers her her freedom on one condition: she must act as his champion in a competition to find a new royal assassin. Her opponents are men-thieves and assassins and warriors from across the empire, each sponsored by a member of the king's council. If she beats her opponents in a series of eliminations, she'll serve the kingdom for three years and then be granted her freedom.
Celaena finds her training sessions with the captain of the guard, Westfall, challenging and exhilarating. But she's bored stiff by court life. Things get a little more interesting when the prince starts to show interest in her... but it's the gruff Captain Westfall who seems to understand her best.
Then one of the other contestants turns up dead... quickly followed by another.
Can Celaena figure out who the killer is before she becomes a victim? As the young assassin investigates, her search leads her to discover a greater destiny than she could possibly have imagined.